This past March, we touched base with Lead with Languages to learn about the campaign's efforts to promote bilingualism in the United States and raise awareness about the importance of language skills in the workforce. We also got a chance to chat with American Council on the Teaching of Foreign Languages (ACTFL) Executive Director Marty Abbott.
Since then, the campaign has continued to foster language learning through scholarship offers, advocacy and philanthropy. It has garnered a strong following on social media while gaining testimonials from well-known figures such as Clarissa Ward and Nick Kristof, among others.
ULG decided to reach out to Lead with Languages again to learn more about the progress the movement has made in its first seven months. Here are some of the initiatives they've taken on since launch.
Student Scholarships
Lead with Languages has already awarded three scholarship opportunities since March:
In collaboration with Concordia Language Villages, Lead with Languages offered 25 $1,000 scholarships to students ages 8 – 18 to attend a youth immersion program last summer. Scholarship recipients studied eight different languages through the program.
As part of Lead with Languages' "Your Story on the Rails" competition in partnership with Eurail and Generation Study Abroad, five college students from around the country were awarded a 1st Class Global Eurail Pass for 15 days of travel to document their study abroad experiences on Lead with Languages' blog. The students have written about everything from making chocolate in Germany to celebrating Santa Domenica.
In August, the organization provided online Japanese language tutoring to two high school students who won a Japanese With Manga art competition, highlighting the connection between language learning and cultural interests.
Money Raised
Lead with Languages has raised $855,000 as part of its campaign to reach $1 million to qualify for a matching grant from the Mellon Foundation.
The money will be used to support events, digital initiatives, educational materials and further development of the organization's website, which contains information on language learning advocacy and upcoming opportunities.
Those who would like to donate can do so here.
Of this effort, Abbott confirmed: "Achieving our fundraising goal will allow us to qualify for the Mellon Foundation's matching grant and will further our efforts to build the public awareness needed to bridge our country's significant language gap."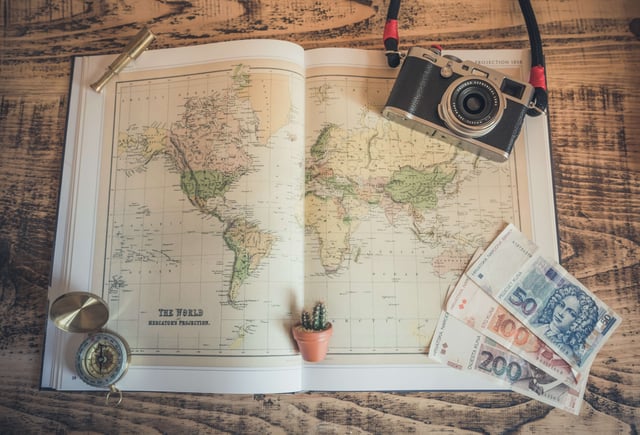 "Hub Of Information"
When ULG sat down with ACTFL Executive Director Marty Abbott in March, she described Lead with Languages' website as a "'first of its kind' hub of information" for students and language learners.
The website has a wealth of information for those interested in learning another language, with helpful links pertaining to study abroad programs, grants and scholarships and online learning opportunities.
Since its launch in March, Lead with Languages has also developed Facebook and Instagram channels to promote its message. On the front page of Lead with Languages' website, there are current listings for careers requiring language proficiency.
Changing Hearts And Minds
As our world only gets smaller thanks to the internet and globalization, the importance of learning a second language cannot be overemphasized, and Lead with Languages has created the tools necessary for a multilingual future.
"Not only have the demographics of our citizens in the U.S. changed dramatically in the past 30 years, but so has our need to be agile in an ever-changing global environment. The critical role that language skills play in both these arenas cannot be underestimated," Abbott said in our conversation earlier this year.
"This is a sustained campaign that will grow over time. Any campaign that seeks to change hearts and minds has to be sustained. It will take a while to change the American public's attitude toward language learning—one community at a time."